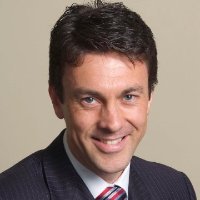 Brian Duffy is a past pupil of St. Jospeph's Patrician College, Galway and holds a B.Comm. degree from NUI Galway before qualifying as a Chartered Global Management Accountant (CGMA). A Fellow member of the Chartered Institute of Management Accountants (CIMA), Brian's commitment to further education and learning is underpinned by his pursuit of other relevant qualifications. He has completed an MBA from Manchester Business School, Manchester University, and received the accreditation of Chartered Banker from the Institute of Bankers in Ireland. He also holds the QFA from the Institute of Bankers in Ireland and regularly keeps up to date with the latest developments by completing continuous professional development courses.
Brian has worked in the accountancy profession in both industry and private practice and in the financial services sector over the last 20 years.
Brian holds a number of voluntary positions and is past chairperson of the CIMA West of Ireland Branch and served as a member of the CIMA Ireland Board between 2009 and 2013 during which time Brian was CIMA Ireland's representative at the Companies Registration Office Accountant's Forum.
Brian has participated as a mentor and adjudicator for the undergraduate ICE program for Commerce students in NUI Galway in 2011 and 2012. Brian has also been a member of the Judging panel for the SCCUL Entrepreneurial Awards in 2011-2015 and is a current member and treasurer of the Corrib Lions Club, Galway.
Margot Heapes joined the team in March 2016, as office assistant. Margot is a past pupil of Loreto Abbey, Dalkey, Co. Dublin. She holds a B.A. from U.C.D. in Economics and English, a Diploma in Legal Studies from the College of Commerce, Rathmines, as well as a number of Institute of Banker exams.
Margot was previously employed with AIB Bank where she held the position of Relationship Manager across a number of locations in both Dublin and London.
Having taken time out to rear her young family, Margot has recently joined TriEverest Wealth Management Limited and is currently studying for her QFA exams.
Margot has held a number of voluntary positions in Galway over the past few years where she served on committees for both The Bish and Salerno secondary schools, as well as St. Patricks N.S. and Scoil Ide N.S.